Free Insights for Software + Tech Marketers
What's Next? Crisis Marketing for Software + Tech Companies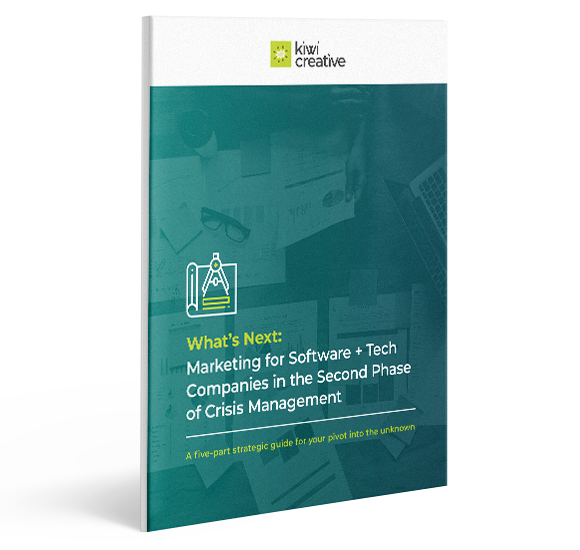 The world changed. As we move to the second phase of crisis management consider these five strategies and tools:
Marketing Strategy: Get "coached" through this next round of tech marketing strategy

Content Strategy: Get your empathy fix and a tangible to-do list to update

SEO Lesson: Learn three trends that will help boost your mobile site for all your new digital goals

Analytics: Learn how to read your crisis web traffic

Branding: Check-in on your brand's relevancy and consistency to see if you need a quick refresh
Download "What's next? Marketing for Software + Tech Companies in the Second Phase of Crisis Management"