2020 was a year unlike any other
2020 was a year unlike any other
In a year defined by perseverance and change, tech marketers rose to the challenge.
Our 2021 Marketing Trends in the Software & Tech Industry report underscores the resourcefulness of tech marketers. Despite the uncertainty of last year, tech marketers emerged with a stronger pulse on their marketing strategies, new tactics at their disposal and areas for continued growth in 2021.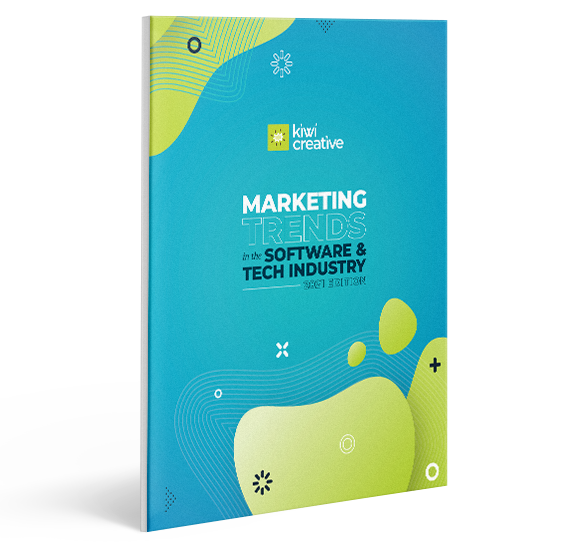 Our most insights-filled resource to-date
We surveyed marketers in the B2B software & tech industry to see how the tech marketing landscape evolved in 2020. With many organizations shifting to remote work, tech marketers needed to harness their versatility to stay innovative and successful with their strategies. We surveyed tech marketers from all across the country to gain their insights and stories.

With this year's report, Kiwi Creative wanted to capture all of the changes and growth attributed to a whirlwind of a year.
In doing so, we completely restructured our report from past years, prioritizing analysis and actionable insights that tech marketers can employ.
Each of our report sections contain in-depth analysis and an immediately-actionable tactic tech marketers can employ in 2021.
Our report also highlights surprises in the data when compared with our 2019 results.
Download our 2021 Marketing Trends in the Software & Tech Industry report to see how your marketing efforts stack up against tech marketers across the United States!
Download our 2021 report to grow your marketing in 2021