When diving into to sales enablement, it may be tempting to focus solely on the needs of your sales team, asking, "What does the sales team want?"
Big erroneous buzzer sound! This will start you out on the wrong foot right off the bat.
When creating your sales enablement strategy, there are two (and only two) questions you need to consider:
1. What do our buyers need at this stage in their buying journey?
2. What key metrics drive the activities needed to hit our business goals?
For example, you may know that you have an 85% chance of winning the business if you get someone to the proposal phase. But, what do you need to provide buyers to get them to this stage?
And, while it's important to involve your sales team in the process of building your sales enablement infrastructure, it's equally as important for them to understand the need to prioritize assets based on buyer's goals and business goals in mind. Think product (or service) value points, buyer's pain points and techniques that your sales team has previously used to successfully close deals.
With your buyer in mind, you can then dig into building your strategy.
Education
It doesn't matter how many leads you attract if your sales team can't answer questions about your product or isn't great at closing deals. Effective sales training is key to increasing sales efficiency and profitability.
When onboarding new sales reps, it's important to be transparent about your company, your products or services and the team's structure, processes and responsibilities. This will help new sales reps understand how the team functions and where they fit in the system. Teach them the mission and vision of your business and how to communicate that through the value of your product.
Also, consider implementing programs or incentives that entice your sales team to keep learning. Your sales reps need to be experts in your product, and know-how to demonstrate the use of it. Give them on-demand access to review resources, like training, wherever and whenever they need it.
Engagement
Establishing a process for regular communication is an important part in developing your sales enablement strategy.
With a dedicated process for engaging your sales team, you ensure there's a continuous feedback loop on how the tools are working. Your engagement strategy can include tools like feedback forms or regular workshops between sales and marketing.
When sales is actively part of the process, they're more likely to buy-in, which means the program is more likely to be successful in the long run.
Resources
Marketers can help the sales team focus more of their time on being a valuable resource to prospects by developing an online, centralized resource library. The key to a good resource library is the ability for users to easily and quickly find the tools and resources they need when they need them.
A tool like this can store and categorize your approved resources. This way, your sales team can easily access an on-demand toolkit chock full of training and branded materials created by marketing experts to engage and convert potential buyers.
Technology
Only a short time ago, sales was a very manual process. Personal phone calls were made, business cards were kept in a Rolodex and business contracts were done in-person. But, today's tech-savvy buyer expects modern, timely tools delivered electronically, especially when shopping for business technology solutions.
Many processes that used to be manually handled by the salesperson can now be streamlined with technology platforms, while some tasks can be automated altogether.
And, your technology platforms will be the way that you measure success of tools and processes.
Marketing automation tools like HubSpot not only support your inbound marketing efforts, but they can also serve as the engine for your sales enablement. These platforms can automate some elements of sales enablement, and they can operate as the hub for sales enablement tools like resources and email templates.
Content
When digging into the content creation, you'll find that there are many parallels in the types of content needed for sales enablement, as compared to inbound marketing or lead generation. However, in sales enablement this content is often more technical, in-depth and answers more questions regarding the features and exact functionality of the solution.
Keep in mind, marketers don't have to be the only ones creating this content. There are many areas where sales will serve as the expert in the content, and they'll look to marketing to refine the message and ensure that it is consistent with the brand and other tools.
Examples of sales enablement content include:
Sales presentation content, like demo decks
"Proof" content, like testimonials and case studies
Competitor info, like comparison guides
Internal education and training, including tools like product cheat sheets
Email templates, so your team doesn't spend valuable time agonizing over email copy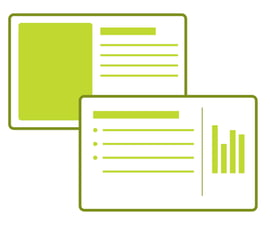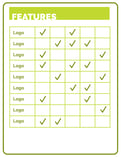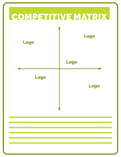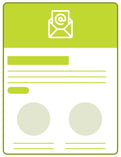 Optimization
In addition to content pieces, some sales enablement tactics fall more into the "optimization" category.
For example, this could include working with your sales team to ensure their LinkedIn profiles are polished and professional, contributing to your buyer's total outlook on your brand, which can then make a difference in their decision making. You want your sales reps to be seen as professional partners when they engage with these prospects at the middle or bottom of the funnel.
Website chat functionality is another method of sales enablement that falls more into optimization vs. content. Chat is becoming increasingly popular on B2B websites. Approaching this strategically means making sure you have a process that is nimble—you want to be easily able to align your prospects with a sales rep when they're asking good questions via chat. Don't make your prospects wait until you take their request offline, manually add them into your CRM, and send an email to your sales rep to let them know they have a new lead.
A Real-Life Example: Trade Show Activation
One area that is begging for a strategic sales enablement process is trade show activation.
Trade show planning and execution is an area in many businesses, especially in B2B software, where sales enablement is often approached more on an ad hoc basis. Commonly, marketing will try to get folks to the booth, and sales reps will follow up with those who drop their business cards in a bowl.
Trade shows are a big investment, meaning that it is important that you can demonstrate the value. And the value is much more than the number of business cards left at the booth; as marketers, you want to drive meaningful traffic to the booth, then ultimately assist your sales team in turning those leads into happy clients.
Some trade show enablement tools include:
Pre-show email templates
Trade show recap content
ROI calculator worksheets
Templates for quote discussions
Pricing guides
Post-show email templates
With a comprehensive trade show approach with both lead gen and sales enablement closely aligned, trade show attendees will see the same message about your brand and product from multiple channels, and it will be exponentially more effective.